Purchasing a home is a significant milestone, and while the prospect of a pristine abode is alluring, there's something to be said about seeing beyond the surface. A house that might initially exude unfamiliar odors and require a touch of work holds hidden charms waiting to be unveiled.
Sure, that avocado-green carpeting and floral wallpaper are a sight for sore eyes, but don't judge a house by its, well, questionable interior design choices. Look beyond the immediate eyesores and focus on the "bones" of the home—the layout, the architecture, and the potential to transform it into your personal haven. A little imagination goes a long way.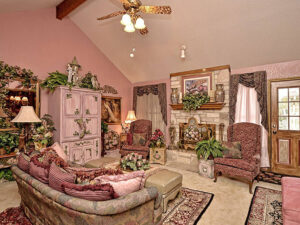 In my experience, this is especially true when purchasing a rental property.  The location and "bones" of the house are critical to the long-term success of an investment property.  That and finding a fantastic handyman.
Contact us today to see your loan options.  We are here to help!